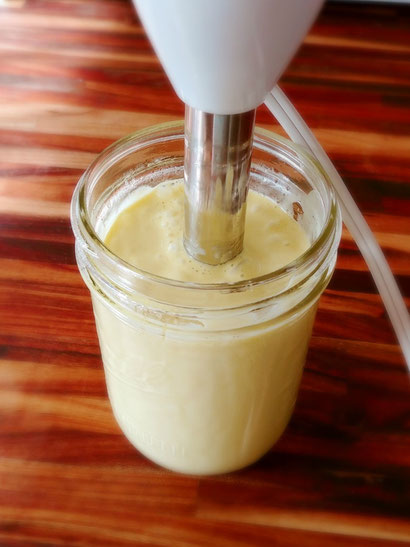 Homemade Mayo-So Easy and Delicious!
- 1 cup oil (olive, avocado, hemp, it depends on your taste, we love the flavor or EVOO)
- 1 large egg, cold
- 1/4 tsp pink Himalayan sea salt
- juice from 1/2 large lemon
Add all of the ingredients to a pint sized mason jar and blend together with an immersion blender (takes about 30 secs). BAM! You are done! :)
If you would like to add flavor your mayo (garlic/ spicy), just add a clove of garlic before blending for a garlic flavor (I like to do this if I'm using the mayo for coleslaw), or add some chipotle seasoning for a smokey spicy flavor (this is really good on burgers).